SUBTLE CHANGES WITHIN YOUR EHR UNLOCK RISK MITIGATION CLUES
Each patient is different and keeping updated on all patient data is overwhelming for staff. By utilizing our Artificial Intelligence technology, you can identify early signs of clinical risk and quickly direct your care team.
WHY AI MATTERS
Our Artificial Intelligence goes beyond existing predictive and interventional data models. Current technologies may ingest and organize EHR data; however, they fail to learn from it, improve over time and reliably anticipate patients' rapid decline up to 3 days in advance.
CREATE SIMPLICITY FROM COMPLEXITY
SAIVA AI relies on data science methodology to make accurate, actionable and accountable predictions. This key differentiator allows SAIVA AI to mitigate risk by:
HERE'S WHY CLINICIANS LOVE SAIVA AI
Quickly identify new patients who are now at risk and get updated on patients who have increased in risk from the previous day.
For the patients identified at risk, easily review their consolidated profile details to understand subtle changes in conditions.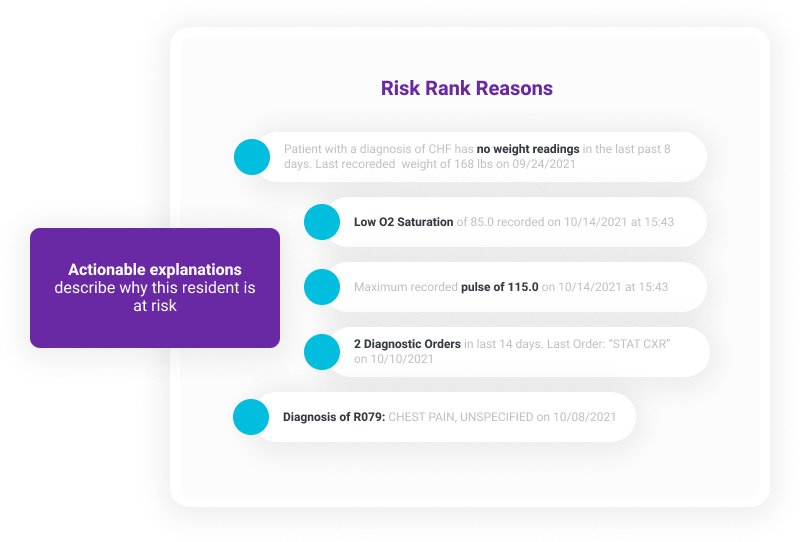 Gather meaningful insights behind the patient's risk ranking.
Notes with highlighted keywords are excerpts directly from your Notes.
Use the MySAIVA mobile app to tap into patient risk reports while on the go.
Available on the App Store (Apple iOS devices) and Google Play (Android devices).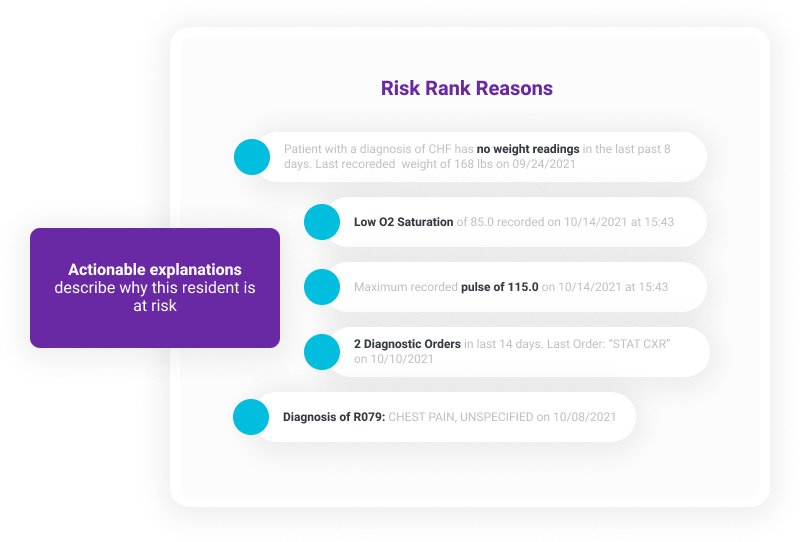 SAIVA AI users include senior care nursing staff, risk managers, chief nursing officers, attending and medical directors and telemedicine providers.
GET STARTED WITH AI INSIGHTS
Request your customized insights and see what
SAIVA AI can do for your team
Provide current hospitalization risk factors most prevalent by site and setting
Understand trustworthiness of current documentation efforts
Map prospective documentation improvements